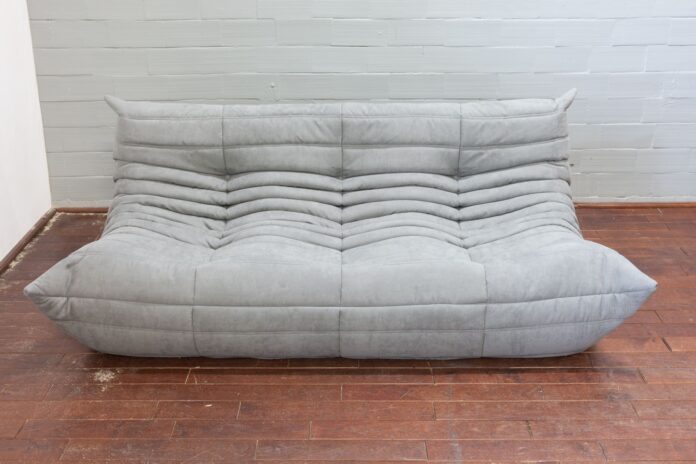 The Togo couch has been one of the most popular and classic couch styles that you can see in almost every living room. These couches are unique and has a low-ground profile design. The curvature and structure of these couch s are unlike the traditional ones. This couch style has no frame. It is entirely made up of polyurethane foam and is the best to keep in your living room for a cozy and lazy mood.
There are many different ways in which these couches can be used and styled. In this blog post, we will give you some tips for using your incredible togo couch in amazing ways. So, let's get started.
Tips On Using the Togo Couch to Create Beautiful Ambiance
Should Match the Artwork of the Room
Togo couches are available in many different colors and sizes. You should get a Togo couch for your room that matches the color of the walls and artwork available in the room. Mostly the colors should be bright and popping colors as it will make them look enhanced. It should match, pair or complement the artworks of the room.
Use as a Complete Set
There are various different sizes and seating capacities you can get in Togo couches. The room looks beautiful and attractive with a complete set of Togo couches. You can get customized couches according to your need and the room's ambiance.
Put Cozy and Fluffy Toys or Cushions
If you want to give your living room a cozy and relaxing look where you can watch movies, relax or lie down to read a book, then you should use Togo couch s. You should decorate the Togo couch s with some cozy and fluffy stuffed toys and cushions. It will give a very relaxing look or feeling to the living room. The cushions or pillows should have a beautiful color and design.
Place it Under the Lights
The Togo Couches look beautiful in popping and bright colors. But if you place your Togo couch under some beautiful hanging lights, it will make it look more attractive. Placing one or more lights might enhance the ambiance. Or you can even place stylish lights or modern lamps on the wall behind the couch.
Matching Rugs and Throws
you should always make sure that you use the best and matching rugs and throws that match you're couch. Or you can pair it with colorful rugs and throws on the back side of the Togo couch.
Conclusion
Togo couches are one of the most popular and widely used couch styles worldwide. It is completely made up of foam, so no wooden structure is used. It gives a lazy and relaxing feeling. The Togo couch s are available in bright, charming, and popping colors, giving a beautiful look to the whole room. Some of the tips mentioned above will guide you on using the Togo couch s to make your room look good and stylish.