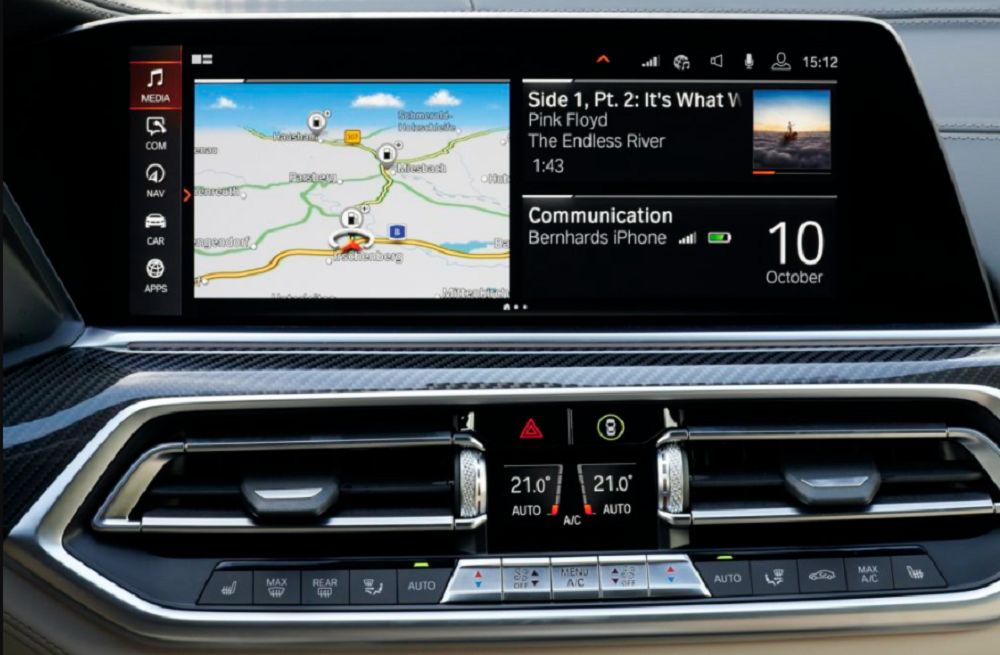 BMW, a German multinational company, is famous for its production of luxury vehicles and motorcycles. Their motorcycles are not as widespread as their vehicles. When someone is spotted driving any BMW series, here are a few things that pop up in their minds:
High-performance vehicle
Sophisticated appearance
Comfortable to drive
Up to date iDrive navigation system
Some of these features make people either respect you or feel you are showing off, as it's commonly thought in Africa. The vehicle would not be the machine it is without an iDrive navigation system. BMW navigation upgrade gives a comfortable drive because of its reliable road monitoring and re-planning your routes, avoiding traffic.
How Does BMW's Navigation System Work?
BMW has released a series of high-class models, from BMW 1 to BMW Z4, with more series expected in the near future. So with each BMW series is a unique navigation trend that gets upgraded in the latest models.
Most people hardly make good use of the navigation system in their cars, not even BMW owners only. While some cars lack this futuristic feature, if you already paid for the navigation when purchasing the car, why not use it?
So here's how BMW's navigation system works:
Search for any destination of your choice using the BMW app on your phone. It would be best to search for a destination you already know to begin with if you doubt the system.
Once you've selected and entered your destination, click on [SEND TO VEHICLE].
The navigation system will automatically search the quickest route and immediately notify you of a faster route if you run into traffic. It will give you the option to change your route, displaying your start time and the expected arrival time with both routes just in case it was an important schedule.
So look at this:
Have you ever been at multi-huge events that look like every attendee came in their vehicle? It is quite possible to forget where you parked more so if it were in an open field parking. If you ever find yourself in this situation, select [Walking Directions] on your map, and the app will immediately lead you to your vehicle.
3 Reasons You Shouldn't Miss BMW's 2022 Navigation Upgrade
Real-Time Traffic Updates:- roads are constantly changing, with new constructions and other roads getting closed. With BMW's iDrive map, thousands of roads are available, so you wouldn't want to find yourself on a closed route with an old map when you can upgrade to a new one.
High-Resolution Screen: – the vehicle's navigation system comes in a large 10.2-inch screen that gives you a detailed display of the directions and the map simultaneously after the upgrade.
Reliable Sensors: – the built-in navigation feature has sensors monitoring the wheels and car's steering angle to keep track of it. This is helpful in areas with weak signals for you to rely on the sensors in the navigation.
How Do You Update BMW's Navigation System?
You can do the update by manually downloading and saving the data to the vehicle's iDrive. However, this is only compatible with a few vehicles. Since the option of using DVD data aged out, the only other option is to load the map data onto a USB stick that is then plugged into your BMW's glove or arm compartment.
The system will automatically read an update and a prompt to enter a BMW-issued activation code(FSC) follows up to begin the installation. Car HIFI Navi Specialists offer BMW navigation upgrade services for all BMW series. The upgrade would only take a few minutes unless you haven't upgraded the system for a long time. Only then can it take more time to do the upgrade.