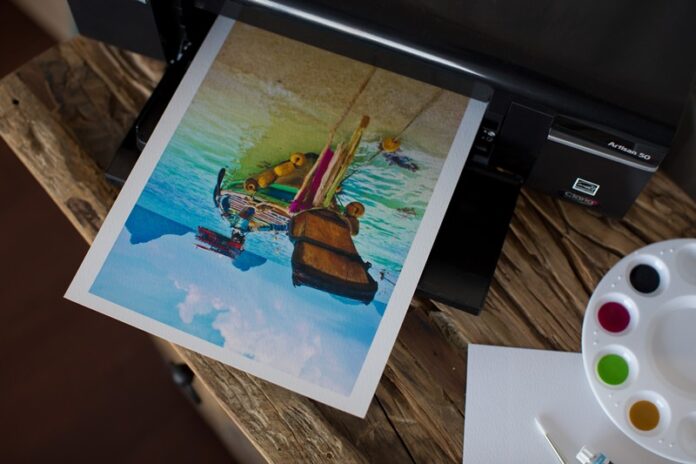 Whether printing images for home or business use, choosing the appropriate paper is essential to getting the finest results. 4 x 6 photo paper is a common size. This size is a flexible choice for a variety of purposes since it is frequently used for printing images that have a usual size. The 4 x 6 photo paper is a great option for a variety of printing applications since it is offered in a broad range of finishes and thicknesses. We will look at the benefits and applications of 4 x 6 photo paper in this article in order to assist you in making the best decision possible for your printing requirements.
What's A 4 x 6 Photo Paper?
4 x 6 photo paper is a standard size of photo paper used for printing high-quality photos. It is 4 by 6 inches in size and works with the majority of photo printers. The paper is offered in a variety of densities and textures, making it suited for a range of printing tasks, from simple pictures to prints of excellent quality.
Features of 4 x 6 Photo Paper
It Has A Glossy & Shiny Surface
It is characterized by its glossy and shiny surface, which gives prints a high-quality, professional look. The glossy surface enhances the vibrancy and depth of the colors, making your photos appear more vivid and lifelike. This type of photo paper is suitable for printing photos that you want to display, such as family portraits, vacation pictures, or artwork.
Photo Prints In High-quality On A 4 x 6 Photo Paper
The 4 x 6 photo paper is designed to produce high-quality prints with sharp details and accurate colors. This type of paper is compatible with most photo printers and can print photos in different sizes, including the standard 4 x 6 size. The paper's high-quality print capability makes it ideal for printing photos that require a high level of detail.
Water Resistant and Quick Drying
Another feature of 4 x 6 photo paper is its water-resistant and quick-drying properties. This type of paper is designed to resist water, which prevents smudging or blurring of the printed images. It also dries quickly, so you can handle the photos immediately after printing without worrying about them sticking together or getting damaged.
Uses Of A 4 x 6 Photo Paper
Used In Small Portable Printers
4 x 6 photo paper is widely used in small portable printers, which are ideal for printing photos on the go. These printers are compact, lightweight, and easy to carry, making them perfect for travel, events, or outdoor activities.
Used By Small Photographers
Small photographers, such as hobbyists or independent professionals, often use 4 x 6 photo paper to print their photos. This type of photo paper is ideal for small-scale printing projects, such as printing pictures for a photo album, creating postcards, or selling prints at craft fairs.
Conclusion
A flexible and well-liked option for printing high-quality images is 4 x 6 photo paper. It is suited for a variety of printing applications because of its glossy and shiny surface, high-quality print abilities, water resistance, and rapid drying characteristics. Small photographers and mobile printers frequently utilize it. Check out liene for a variety of possibilities if you're wanting to buy a portable photo printer.