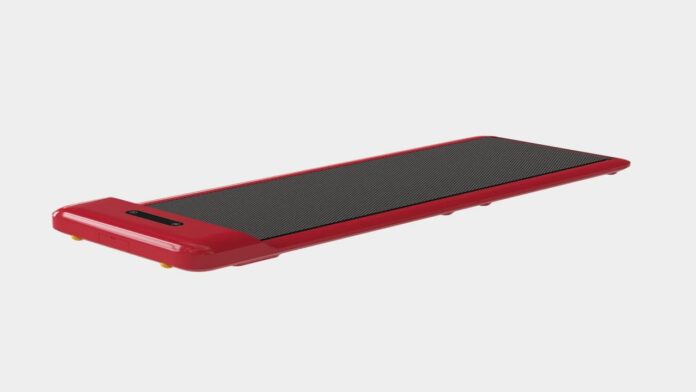 In this day and age, staying active and maintaining a healthy lifestyle has become more and more challenging. Many jobs are becoming more sedentary and modern society's convenience has led to lesser physical activities. However, a simple solution to this ongoing problem is a good walking treadmill. This technology has gained popularity due to the convenience that it brings making users have their physical activities indoors.
7 Benefits of Walking Treadmills
Below are some of the benefits that a walking treadmill provides and the reason why did it become the go-to device for indoor exercises.
Low-Impact Exercise
This device provides its user with a low-impact exercise option which makes it ideal for people of all ages at different fitness levels. Unlike the old treadmill device that can be hard for the user's joints and muscles, the walking treadmill provides an easier workout which reduces the risk of an injury.
Convenient Indoor Workouts
One of the most significant advantages that the walking treadmill has is the convenience that it provides. By using this device, users can enjoy a quick walk or a jog even in the comfort of their homes. This convenience eliminates the need to allot time for outdoor walks which makes it easier to stick to a more convenient exercise routine.
Effective Weight Management
Walking is known to be an effective form of exercise for weight management. So a daily walk on the walking treadmill combined with a balanced diet, can also aid users in burning calories which will help them to reach their weight loss goals.
Stress Reduction and Mental Wellbeing
Aside from weight management, walking is also known to help release endorphins which can help reduce stress and anxiety. A regular walk from a walking treadmill can have a big impact on the user's wellbeing making it easier for them to relax and have a more positive outlook in life.
Time-Efficient Workouts
With busy schedules, it is hard to find the time to be able to exercise. In this case, the walking treadmill offers time-efficient workouts so that users can easily adjust the speed and intensity of their workouts to match their fitness level and the available time they have.
Family-Friendly Exercise
The walking treadmill also provides many users with a great way to easily get anyone in the family involved in fitness activities. Whether walking, light jogging, or friendly racing competitions, the walking treadmill can be used by many people no matter what their age, creating a healthy lifestyle for you and your family.
Trackable Progress and Performance
Most modern walking treadmills come with digital displays equipped with them which allows users to track their progress like the distance they've covered, speed, and the burnt calories. This device makes monitoring your progress and performance really easy which inturns keep you motivated and able to set realistic fitness goals.
Conclusion
Waking treadmills provide users multiple benefits, especially for those that are looking for a convenient and effective way to always stay active. This device provides a holistic approach to the overall well-being of its users be it by promoting cardiovascular health or weight management that leads to lesser stress and enhanced joint flexibility. So whether you are a fitness enthusiast or are just starting a fitness journey, adding a walking treadmill gives a significant difference in your health and even your quality of life.