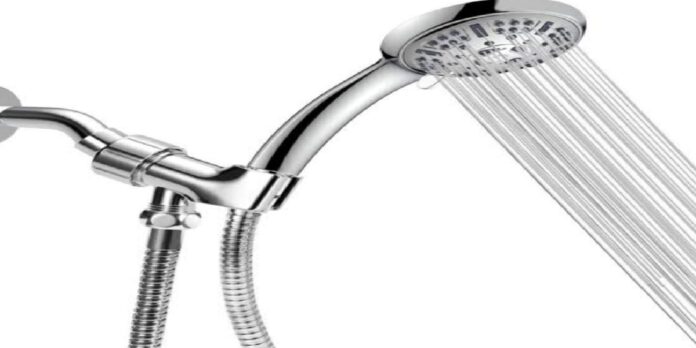 Installing a handheld shower hose may require some technical experience from an experienced plumber. However, you can check out the DIY guidelines when installing a handheld shower hose at home. But you need to use some simple tools to get started with the installation process. You are about to learn how to install a handheld shower hose using simple tools.
Getting started with the installation
When it comes to installing a handheld shower hose, you have to follow the right process to get the desirable result. Tools needed for the installation include adjustable pliers, thread seal tape, adjustable wrench, and others.
Once you have these tools in place, follow these steps to install a handheld shower.
Remove the already installed shower head. To do this, ensure that you hold onto the shower arm and make use of an adjustable wrench to lose the shower head.
Remove the thread tape used to connect the old shower head. This will make the edge smooth and ready for the new installation.
Connect thread seal to the shower arm. Keep in mind that some shower heads may need thread seal tape to effectively hold the handheld shower hose. So, you must detect the basic needs of your shower before you proceed with the process.
Hold the shower arm firmly and connect the bracket to it.
Add a washer to one end of the hose and carefully attach it to the bracket.
Add the remaining washer to the other end of the hose and connect it to the shower.
Lastly, carefully place the shower head into the bracket.
Is it easy to attach a hose to a shower head?
Yes, it is. To do it effectively, you may need some basic plumbing skills and experience. If you love fixing things by yourself, then you can  follow the installation process provided by the manufacturer to carefully attach a hose to a shower head. It's usually a pretty straightforward approach, just ensure you handle each material carefully to avoid any form of damage.
How does a handheld shower work?
Handheld showers are more flexible than traditional showers. After installation, you just have to grab hold of the shower head and enjoy the shower time. The standard hose for a handheld shower ranges from between 5 feet to 8 feet.
Are Handheld showers worth it?
The comfort and fun that you can derive from using handheld showers cannot be compared with traditional showers. You can also save water while enjoying the flexibility of a handheld shower.
Large amounts of water are released from fixed or traditional showerheads without specific body targets. This can result in water wastage. So, if you are looking to save money, you should consider installing a handheld shower hose.
Conclusion
The handheld shower hose installation process requires a little technical experience. However, when you follow the steps described above, you should be able to install one successfully without any issues. These handheld showers make the showering experience fun and also help conserve water, while you're at it. If you don't have a handheld shower installed in your bathroom, you should start making steps to do so.