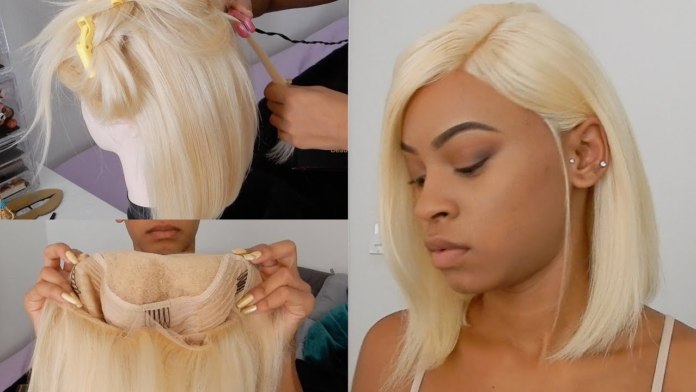 Scrolling through Facebook or Instagram, or even TikTok, you bet that you will not fail to see someone wearing an extension. The popularity of wigs and such hair extensions has grown rampantly over the years. With many women across the globe embracing the growth, it makes it even better as it has encouraged innovation in the beauty and lifestyle industry.
Blonde bob wigs are simple yet elegant hair extensions that every woman should own—not even forgetting to mention the versatility of styling the wigs! It is ideal for creating an array of different looks as well as bringing out certain aspects of your personality. Read through to learn more about these beautiful hair extensions and how you can take good care of them.
What Are Hair Extensions?
Hair extensions can either be classified as real or synthetic, and their primary purpose is to increase the length of your hair. They are also a way to increase the volume of your hair or even a change of style. There are five types of hair extensions; weaves, glue-taped, keratin-applied, clip-on extensions, or taped extensions.
There are also temporary, semi-permanent, and permanent hair extensions. Temporary extensions can be removed daily or weekly and include clip-ins or weaves and are mostly used where large hairpieces are added. Semi-permanent extensions last for about three to six months and usually have smaller sections of hair attached as extensions. Lastly, the permanent extensions can be worn for a couple of months and are attached strand by strand onto the hair.
How to Take Care of the Hair Extensions?
There is no worse feeling than tangled extensions and you can attest to this! You don't need to worry though, here are the top tips that will help you maintain your extensions for your blonde bob wig.
Wash them correctly
You should be very careful with the products(shampoo and conditioner) that you choose to use to wash your extensions. It is important for you to use those that the manufacturer or technician recommends.
A nice brush is also necessary to help keep your extension tangle-free. Remember that what works for your natural hair might not work for your hair extension.
Minimize heat damage
Using too much heat on your extension can be quite dangerous, the same way it is to your natural hair. You should also ensure that you use protectants before using any heat tools on your extensions. You should keep the temperature as low as possible when using heat tools.
It would be best if you also took regular breaks from the heat to extend the lifespan of your extension.
Sleep on silk or satin
Silk pillowcases are known to prevent dryness, and one of the best ways to sleep with your hair extensions is by wrapping your hair with a silk or satin bonnet.
Ensure you install your extensions correctly
Maintaining your hair is one of the important long-lasting steps following how you install them. Ensure that your extension is installed by a professional to avoid damaging your natural hair.
Always keep them moisturized.
Since the extensions have some exposure, they tend to get dry quickly, just like natural hair, and for this reason, you need to constantly keep your extension moisturized using a leave-in conditioner to prevent them from drying.
If you're looking for your blonde extension fix, then Vinisay Collections has you covered. Hurry now and visit their website for huge discounts on wigs. They offer reliable customer services, and the good news is that you can always contact them at any time, and they will be more than willing to come through for you.